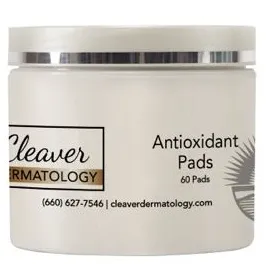 Antioxidant Pads
These cleansing and toning pads are great for travel, exercise and busy lifestyles. They were formulated to gently cleanse, brighten, and tone with a blend of antioxidants like green tea and vitamins A, C and E to calm and soothe skin. These can be used to cleanse and prep the skin for additional products or treatments.
---
Exfoliating G10 Cleanser
A rich, soap free, gentle moisturizing cleanser that delivers the skin smoothing benefits of ultra pure glycolic acid. Also contains antioxidant benefits of Vitamins A, C, E, Green Tea Extract and Co-Q10. Designed to be used 2-3 times per week.
---
Hydrating Cream
This cream contains vitamins A, C, E, green tea extract and Co-Q10 to deliver smoother, softer skin. It is ideal for people with dry skin who require a heavier moisturizer.
---
Intensive Hydrating Lotion
This cosmetically elegant lotion is specially formulated to help achieve softer, smoother skin texture, and tone. This light, quick absorbing lotion formula contains 15% glycolic acid, vitamins A, C, and E to help condition the skin and assist in minimizing free-radical induced skin damage.
---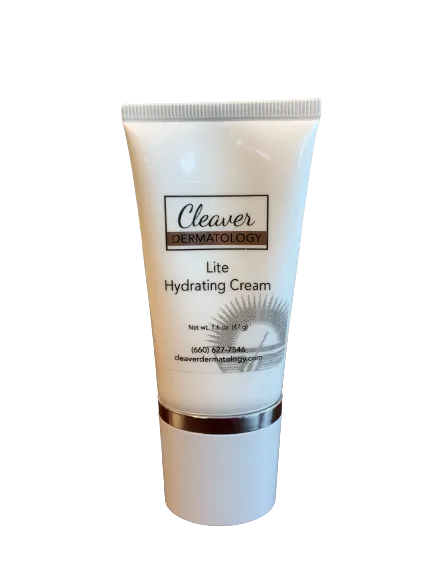 Lite Hydrating Cream
This cream contains vitamins A, C, E, green tea extract, and Co-Q10 along with glycerin and squalane to deliver smoother, softer skin. This ultra-light cream is ideal for skin types that are not overly dry, but require a light moisturizer. It can be used by acne patients. Oil free.
---
Vitamin C Hydrating Serum
This serum features a multi-targeted, Vitamin C enriched system of high performance ingredients which help brighten the complexion, support healthy collagen production, and help fight free radicals. Additionally these ingredients improve the appearance of aging and photo-damaged skin and improve skin resilience by offering a potent antioxidant treatment.