Cleaver Dermatology understands how frustrating acne can be. That's why we offer a product line specifically for acne prone skin!
Our product line is simple, inexpensive, and results driven. Cleaver Dermatology products are manufactured by a pharmaceutical company rather than a cosmeceutical company. Due to this, our products have purer ingredients. Better ingredients for better results. Dr. Cleaver wants scientific proof on any product before he endorses it. Why would you want any less?
If you are still unsure, come in to talk to our staff in the spa! They will help you narrow down what products are best for you.
---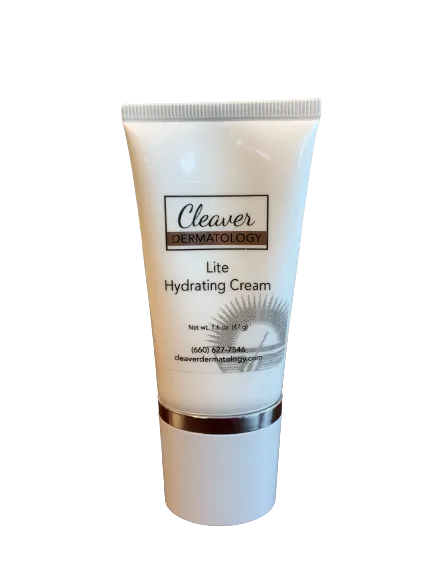 Lite Hydrating Cream
Our Lite Hydrating Cream delivers smoother, softer skin with vitamins. It contains vitamins A, C, E, Co-Q10 and green tea extract along with glycerin and squalane. This ultra lite cream is ideal for the patient who is not overly dry but requires a light moisturizer. This cream can be used for acne patients and is oil free.
---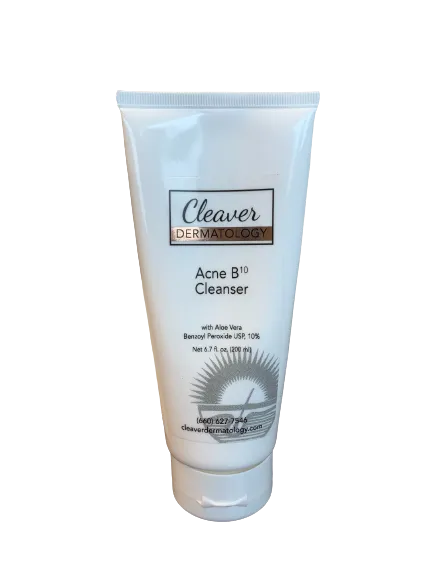 Acne B10 Cleanser
This special soap-free cleanser thoroughly cleanses acne prone skin. It contains Benzoyl Peroxide for anti-bacterial protection against P. acnes. It should not be used with a Clarisonic Brush. Keep in mind that this product might bleach your sheets and towels.