What is Excel V?
The most advanced aesthetic technology that combines two powerfully precise lasers to target and eliminate vascular concerns (redness, unsightly veins) and benign pigmented lesions (age spots, sun spots, discoloration) on the face and body.
For Treatment of :
Rosacea
Cherry Angiomas
Port wine Stains (PWS)
Age/Brown spots
Leg/Facial veins
Acne scars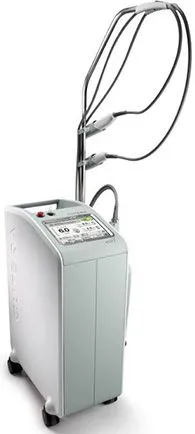 How many treatment sessions are required?
Most treatments require only one to two treatment sessions. The number of treatments will vary based on your condition. Your excel V provider will discuss a customized treatment plan during your consultation.
What to Expect
Most procedures only take 5 to 10 minutes but some may take up to 45 minutes. Excel V provides results within just a few days. Redness and/or swelling can be expected following treatment and will resolve within a few days. As for full face treatments, swelling will peak 24 to 48 hours post treatment and usually resolves within a few days. Typically, you can wear makeup and return to normal activities immediately.
Excel V Before & After Photos