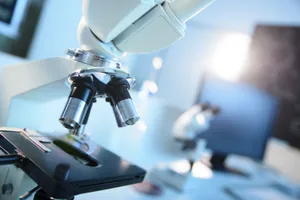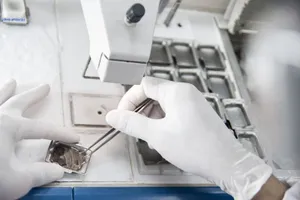 Please call us toll-free at (844) 305-7284, or at (660) 956-7284 or email us at [email protected] , and request supplies for submitting skin specimens.
1. We will provide specimen bottles, requisition forms, and shipping materials to mail specimens at no cost to you.

2. When taking a skin biopsy, use our provided specimen bottle labeling patient name, anatomic site, DOB and date biopsy was taken.
3. Fill out the requisition form with patient information.

*You may send a photocopy of the patient's insurance information in lieu of filling out the insurance section.
4. Please keep the pink copy for your records.
5. Ensure that the patient signs the requisition form , as this allows us to directly bill their insurance as a convenience to the provider.
6. At the end of each business day, place the specimen and requisition form with insurance information into the shipping material and call Fed Ex to schedule a pick-up for overnight delivery at no cost to you.
7. When we receive the specimen, we will process the slide, interpret the slide, and may perform any additional immunohistochemistry or special stains as needed.
8. You should expect results within 1 to 2 business days from the time the specimen is received at the laboratory.

*On rare occasion, there may be a longer delay for an occasional outside stain or consultation, but the lab will call to discuss the case and the reason for the delay.
9. The patient's biopsy results will be faxed to your office, with a follow-up mailed copy of the results to your office.
---